Vaultek's Biometric Weather Resistant Lockable Storage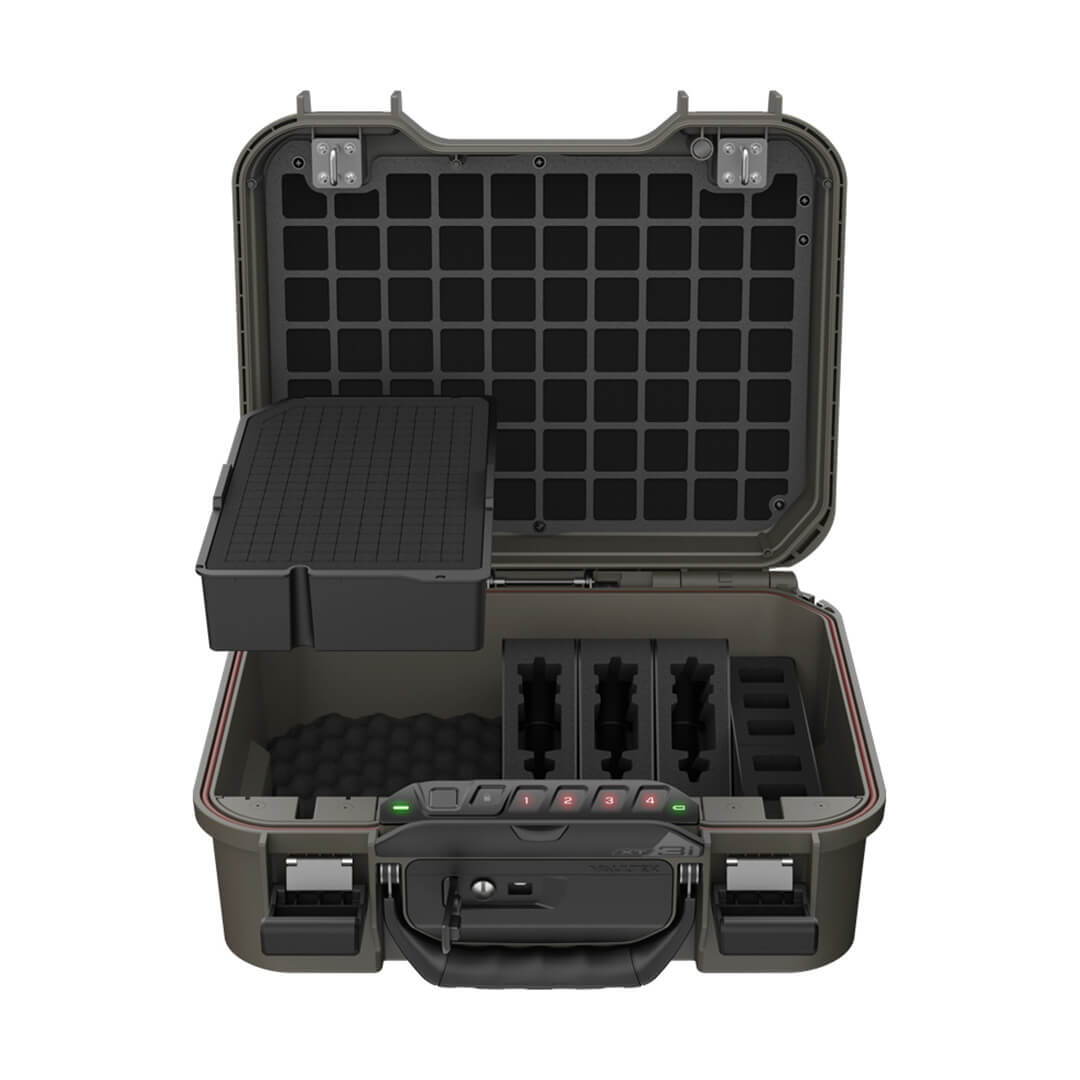 Rigid Aluminum Molle Board Panel
(3) Pistol Rack Modules
(1) Pistol Magazine Modules
Removable EDC Tray with Pluck Foam Insert
(2) Velcro Loop Straps to Assist with Securing Belongings
48" High Strength Steel Security Cable
(2) Backup Manual Keys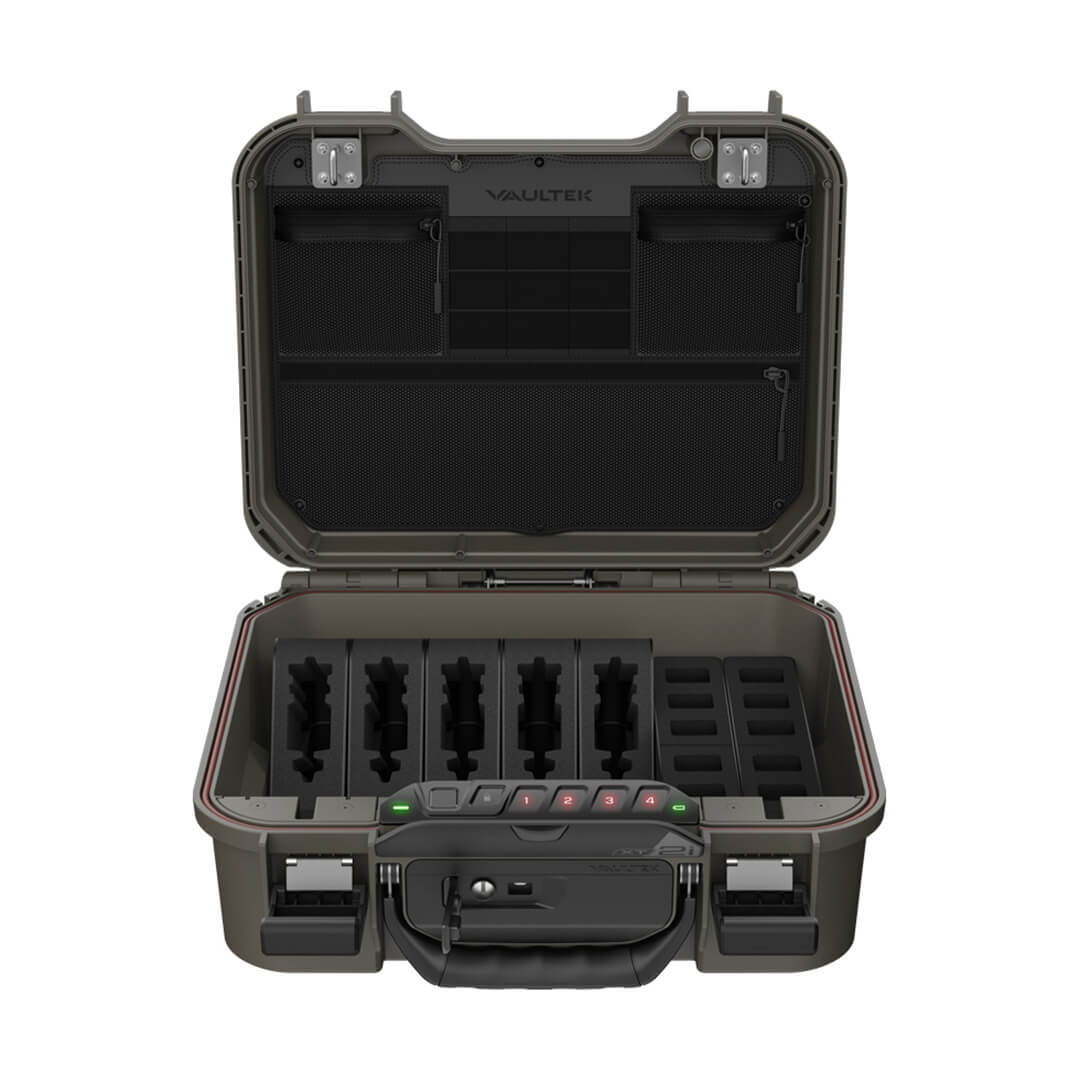 Interior Lid Organizer with Zip Mesh Pockets
(5) Pistol Rack Modules
(2) Pistol Magazine Modules
48" High Strength Steel Security Cable
(2) Backup Manual Keys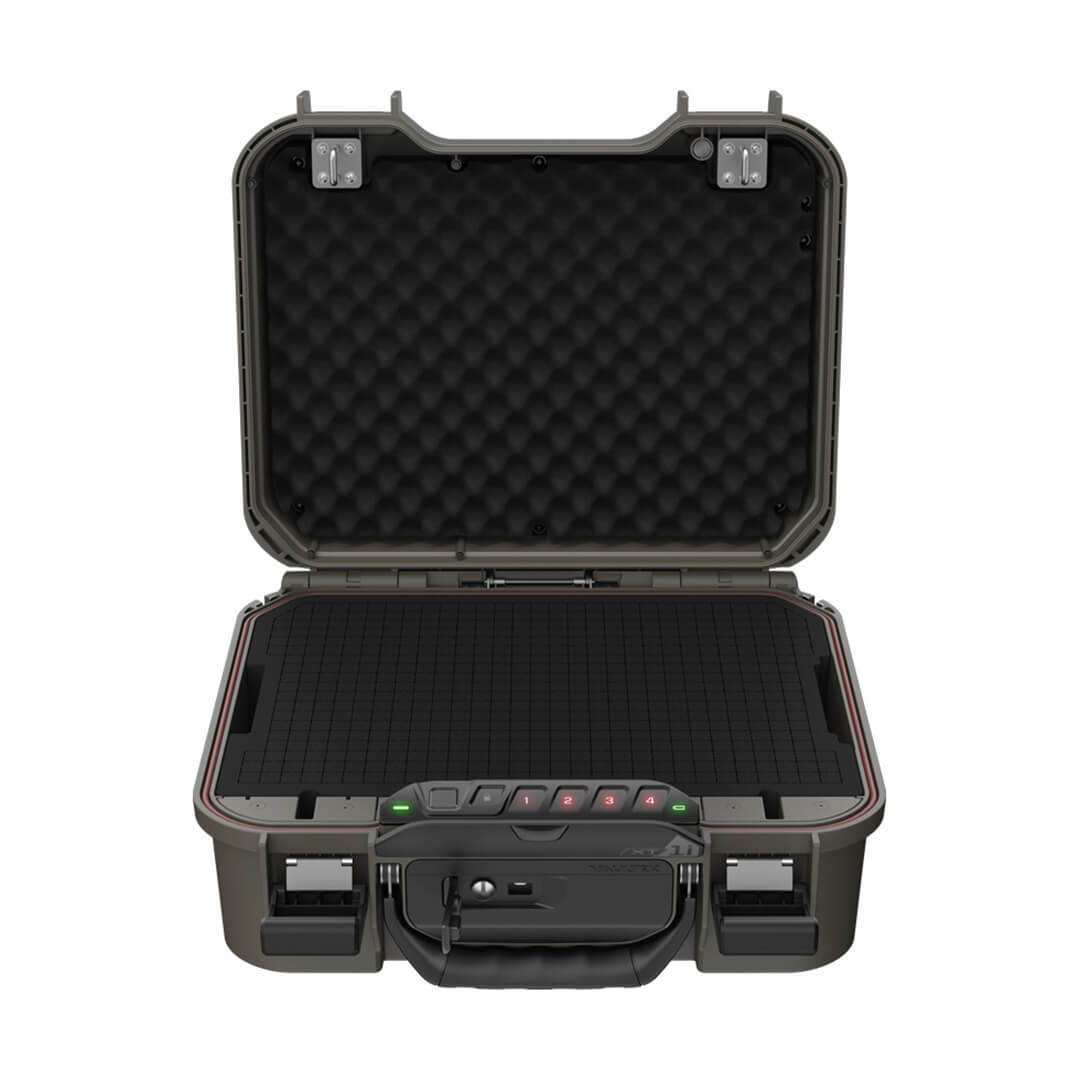 Full-Width Base Pluck Foam
Protective Crate Foam Lid Panel
48" High Strength Steel Security Cable
(2) Backup Manual Keys
This high-capacity case offers your valuables and personal firearms a plush, secure home — no matter how rugged the terrain.

Biometric Quick Access
High resolution finerprint reader can store up to 20 unique finerprints, can be submerged under water, and is water resistant.

Take on the Elements
Water Resistant | Dust Proof | Airtight
High Impact T3™ Polymer. Triple enhanced + High Impact proprietary formula. A radical, weather proof, rugged, do it all case.

Modular
Available in 3 Configurations
Make it your own with multiple available modules to customize the interior. Select an interior arrangement purpose built just for you.